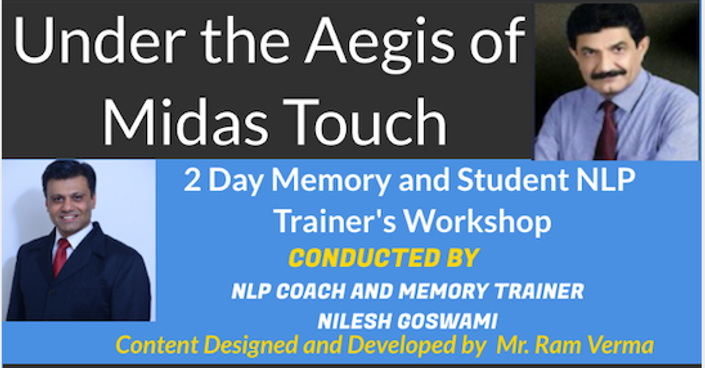 BASIC MEMORY AND STUDENT NLP TRAINER PROGRAMME
What You'll Learn:

1. Conduct you seminars for school,teachers,students, mass with surprising stunts to attract clients.
2. Show you skills to memorize 100 numbers, 300 years calendar, periodic table, value of Pi even upto 300 places by creating the memory routes.
3. Design your 2 Day Memory and Student NLP Workshop
4. Help students in learning powerful methods to memorize long lists in same sequence, numbers, vocabulary, paragraphs, maps, events, current affairs, MCQa, tables etc.
5. Help students in creating a resourceful state in future and improving their self image
6. Cure Dyslexia and fear of exams/ public speaking; and improve confidenceof students
7. Sharpen the senses of studentsfor effective learning
Your Instructor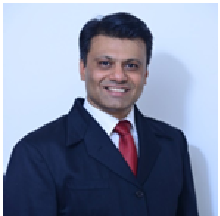 Nilesh Goswami is a certified Stress Management Professional from ICSMP (International Council of Stress Management Professionals), Sydney, a Life Coach, and Memory Trainer. He is an ex Indian Engineering Services officer(IES), Electrical engineer and MBA (Gold Medallist). He is also a member of the International Stress Management Association (ISMA), India.
Nilesh is the author of **Amazon Bestseller "7 Secrets to Get Your Dream Life" **and has a rich experience of over 20 years and has worked with many organizations of repute. During these years, he has been helping people to come out of their life-related issues. This experience has given him a leading edge to understand and resolve the issues of his clients. He has been empowering people and organizations through his unique scientific methods of coaching and counselling.